Who are we fighting for? Canada.
Fighting childhood illness and disease isn't a battle we want to face alone. We want to maximize our efforts, and that's why we're raising funds and awareness for 13 of Canada's children's hospitals—where the biggest battles are being fought every day.
We're covering the needs of Canada's children from coast to coast, and we're unstoppable. Whether we're supporting mental health initiatives in British Columbia, cancer research in Quebec, or running the largest NICU in Ontario, we're making our impact. Like a tidal wave or a surfer's paradise.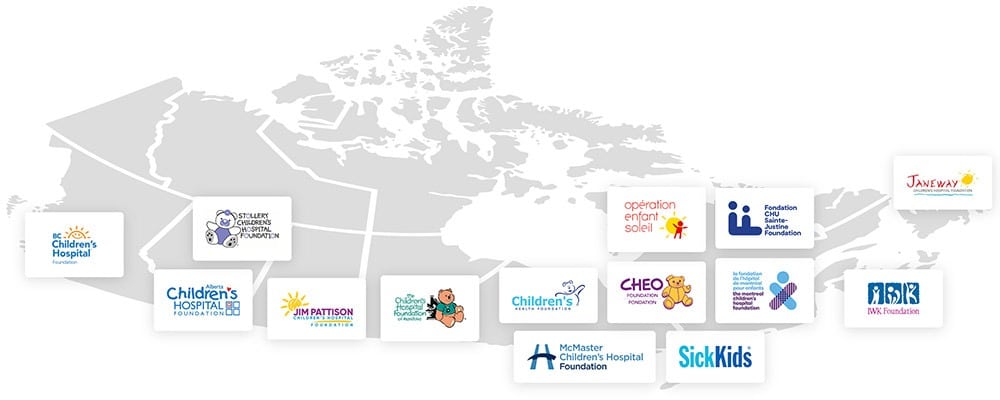 Thanks to the support of donors like you and our partners, we're the single largest non-government funder of children's health in Canada.
But the fight against childhood illness and disease isn't over yet. We still have work to do, and we're ready. Are you?
Do what is right for children. Support your local children's hospital in our CCHF network by donating today.